For the Best Dumpster Rental Schenectady NY Has to Offer, Choose Dump It, LLC!
For the #1 dumpster rental Schenectady NY has to offer, choose the professional and passionate team at Dump It, LLC for all of your waste removal needs! We're committed to providing our customers with top-quality bins and unparalleled service, no matter the scale or scope of the project. We regularly support residential and commercial endeavors ranging from replacing broken furniture to managing a commercial demolition project.

As a locally owned and operated business, we're proud to provide our services to the Schenectady, New York communities, as well as surrounding areas. Over the years, we've formed meaningful relationships with hundreds of customers by prioritizing on-time delivery, flexible scheduling, and affordable rates. We're confident our selections for a dumpster rental Schenectady NY can depend on will help you achieve your goals in a cost-effective and convenient manner, saving you time and energy in the process.

We offer a free, no-obligation quote so that you can gather more information about our services before making the best decision for your project goals. Any questions? Get in touch with our friendly team by giving us a call at (518) 878-1957 or by submitting the inquiry form on our contact page. Let us prove to you why we're the top choice for a dumpster rental Schenectady NY uses to help complete a broad range of projects today!
Holds 3x Pickup
Truck Loads
Holds 3x Pickup
Truck Loads
Holds 3x Pickup
Truck Loads
We Take Just About Everything
Some examples of the junk we haul away include
Refrigerator Disposal

Garbage Removal

Mattress Disposal

Foreclosure Clean Outs
Construction Waste Removal

Yard Waste Removal

Trash Removal

Appliance Removal
Television Disposal & Recycling

Furniture Removal

E-Waste Disposal

Hot Tub Disposal
Use the Reliable Dumpsters Schenectady NY Homeowners, Businesses, and Contractors Trust for All Projects
Choose the dumpsters Schenectady NY homeowners, contractors, and business owners trust to help them complete a wide range of waste disposal projects with ease! Whether you're managing a commercial landscaping overhaul or need added support while downsizing, our team of friendly and helpful dumpster professionals is here to walk you through the process and make sure you have everything you need to meet your goals in a timely and affordable way.

We partner with Schenectady Landfill to safely and responsibly dispose of waste in accordance with city, county, and state guidelines. When you work with our team, you can rest assured your garbage is being dumped ethically, with sustainability and environmental consciousness at the forefront of our practices. If you have any questions about which dumpsters Schenectady NY locals and businesses use to complete their specific project needs, reach out to our team today for a free consultation and to learn more about our process.

Residential Dumpster Schenectady NY Homeowners Depend On
Book the residential dumpster Schenectady NY homeowners utilize to complete a range of repair, renovation, remodeling, and cleanout projects. Whether you're cleaning out growing piles of clutter from the garage or starting a fun DIY kitchen remodel, our services and selections of container sizes will help you manage the mess in no time. Throughout the years, we've assisted our residential clients with various projects, including attic, basement, shed, or garage cleanouts, roofing repairs, driveway or sidewalk demolitions, furniture or appliance removal, single-room renovations, estate sale preparation, landscaping, and other endeavors. Choose the dumpster rentals Schenectady NY homeowners trust to support a broad scope of projects today!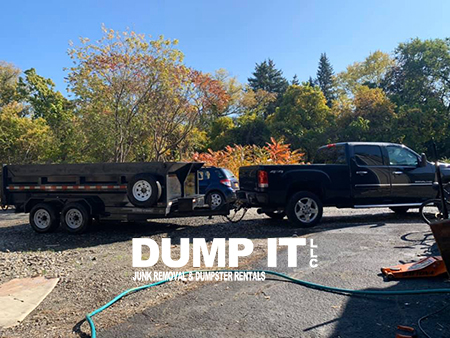 Affordable Dumpsters Schenectady NY Contractors Use to Keep Their Work Sites Waste-Free
Use the affordable dumpsters Schenectady NY contractors and construction professionals depend on to keep their job sites on track and waste-free. Whether you're in the early stages of planning a housing development or in the thick of a large-scale commercial roofing replacement, our range of container options will help support your short or long-term waste removal needs. We offer options for an affordable dumpster Schenectady NY construction professionals use to haul away a range of waste, including lumber, plastic, piping, shingles, tile, and other construction materials. Get in touch with our team for a no-obligation quote for your specific dumpster needs today!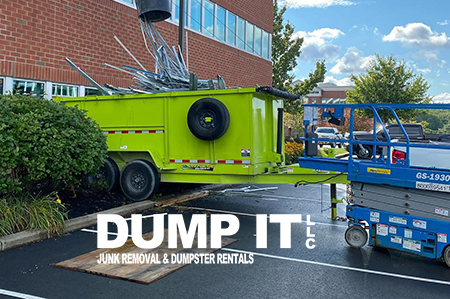 Commercial Dumpster Rentals in Schenectady NY for Local Businesses
If you're a business owner seeking reliable dumpster rentals in Schenectady NY, we offer waste disposal services on a short or long-term basis to best suit your specific removal needs. We regularly work with property managers, office parks, hotels, apartment complexes, residential living facilities, and other commercial entities to provide a cost-effective and convenient dumpster rental in Schenectady NY to meet a range of goals. Whether you're clearing out an office space in preparation for an expansion or managing foreclosure cleanouts, we provide the delivery and removal of commercial dumpsters Schenectady, NY business owners and managers can count on.
Why Choose Us for Roll Off Containers Schenectady NY Counts On To Get the Job Done
We've built a solid, positive reputation as the best provider of roll off containers Schenectady NY homeowners, contractors, and businesses depend on to help them get the job done right the first time. Over the years, we've exceeded our customer's expectations by offering consistent and reliable on-time delivery, flexible scheduling options, and affordable rates. Whether you're searching for short or long-term waste disposal support, we have no doubts our knowledgeable and courteous staff will help you manage the mess in a timely and supportive manner.

We partner directly with industry-leading manufacturers to supply heavy-duty and durable containers that are built to handle a broad scope of waste materials. Our dumpsters are easy-to-load and driveway-friendly, so you don't have to worry about damaging your property or work site in the process of clearing out debris. Our professional drivers have years of experience in safely and conveniently placing roll off containers Schenectady NY can depend on to commercial spaces, construction sites, driveways, and other locations.

Customers continue to use our services to help meet their residential and commercial waste removal needs because we care about the outcome of their projects just as much as they do. We offer a free, no-obligation quote, same-day service, and convenient online booking. Along with considerable containers that can carry away a range of waste, we offer professional junk removal services. Dump It, LLC is your all-inclusive, one-stop waste removal shop! We're the top choice when you're looking for dumpster rentals near Schenectady NY! Book online or give our team a call to get started with a free consultation.
How to Easily Book Dumpsters for Rent Schenectady NY Can't Complete Projects Without
When you're ready to take the next step and book dumpsters for rent Schenectady NY uses year-round, we make the process stress-free and simple. We offer two options for conveniently reserving a roll-off container with Dump It, LLC: Give our team a call at (518) 878-1957 or use our state-of-the-art online reservation system to book in a matter of minutes.

When you're ready to get a dumpster Schenectady NY trusts by scheduling online, follow the instructions below:

1) From any page of our website, click the light blue "Book Now" button in the upper right corner or click the "Dumpster Rental" tab on the menu bar.
2) Select the dumpster rental option and choose the 12-yard or 20-yard.
3) Select your service type (residential or commercial), then select your preferred drop-off and pick-up dates.
4) Review the grand total, including tax, then click the blue "Checkout" button in the lower right corner.
5) Input contact and billing information, service address, and other important information before digitally signing the contract.
6) Submit payment information using any major credit card and complete checkout using our secure system.

Once you've completed checkout, you'll receive a confirmation email from our team with a digital copy of the signed contract and receipt. One of our staff members will be in touch leading up to the day of the drop-off to confirm a delivery window that works best for your schedule. We make reserving dumpsters for rent that Schenectady NY can count on as hassle-free as possible. If you have any questions or prefer to book over the phone, don't hesitate to get in touch with our team of pros today!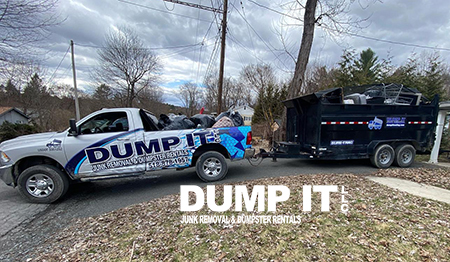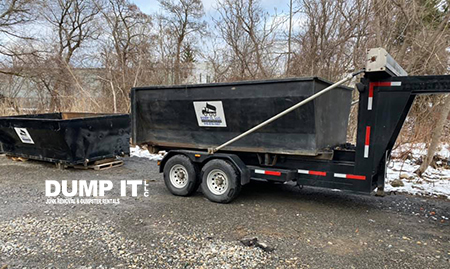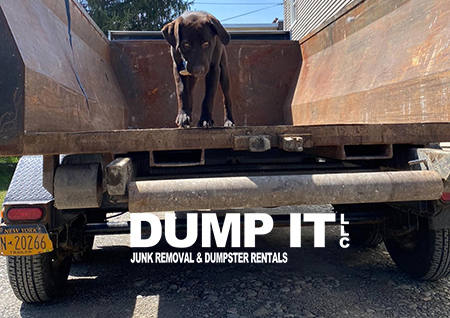 Cost-Effective Dumpster Rental Prices Schenectady NY Customers Appreciate
If you're searching for the most economical dumpster rental prices Schenectady NY has to offer, look no further than our cost-effective and convenient waste disposal solutions! We offer two container sizing options to help support a range of commercial and residential objectives. Take a look at our selections below and rent a dumpster Schenectady NY can depend on today.

12-Yard Dumpster: Our smaller container option measures 14' long by 7.2' wide by 3' high and begins at $350 for up to seven days of rental time, with 1.5 tons of waste disposal included in the base price. Additional days and extra weight are available for purchase at $5 per day and $100 per ton. This size is often rented for small bathroom renovations, flooring removal, shed or garage cleanouts, and fencing tear-downs. This is the perfect option for home clean out dumpsters Schenectady NY residents use to complete a broad scope of repair, renovation, and clean-out jobs.

20-Yard Dumpster: This is the large dumpster rental Schenectady contractors use for a range of projects and this option measures 14' long by 7' wide by 5' high and begins at $605 for up to seven days of rental time, with two tons of waste disposal included in the base price. Additional days and extra weight are available for purchase at $5 per day and $100 per ton. The 20-yard is often rented for kitchen renovations, roof removals, and various demolition projects. We have no doubts our large dumpster prices for Schenectady NY are competitive and cost-effective. Book your small or large bins today!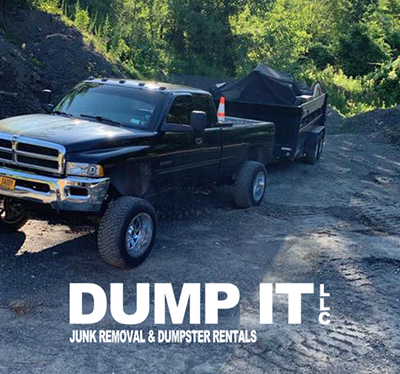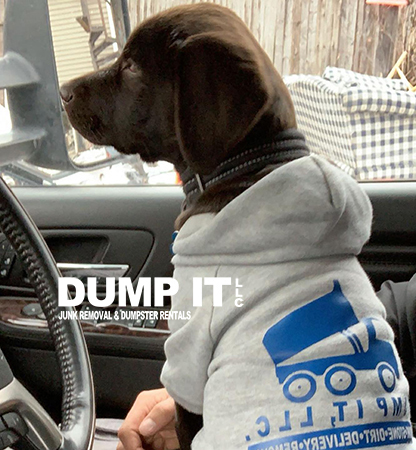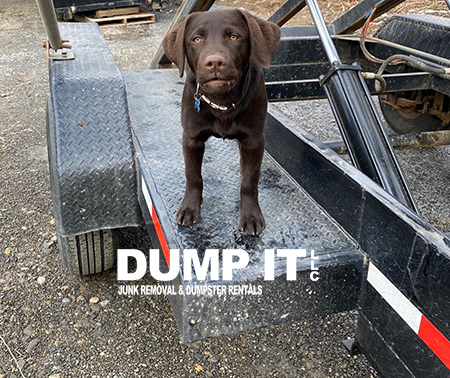 FAQs About Our Schenectady NY Dumpster Rental Options
If you have questions about our Schenectady NY dumpster rental options, we're here to help. Take a look at a selection of our frequently asked questions below and get in touch with our team if you need any additional information before renting a dumpster with our company.
Q.
How much does it cost to rent a dumpster from your company?
A.
The prices of our Schenectady NY dumpster rental selections vary depending on the size of the bin, rental timeframe, and amount of waste being disposed of. We offer two container sizes (12-yard and 20-yard) and flexible scheduling terms for the convenience of our customers. The 12-yard begins at $350 and the 20-yard begins at $605. We're confident we offer the best dumpster prices Schenectady NY has to offer.
Q.
How do I book a container?
A.
We make it as simple and streamlined as possible to reserve our Schenectady NY dumpster services. Just give our team a call at (518) 878-1957 or use our online scheduling tool to reserve a container online anytime and anywhere. Get in touch with our helpful staff if you have any questions about which of our Schenectady NY dumpsters is best for your project or need guidance in any way, shape, or form. We're here to help!
Q.
What items are allowed to be loaded in the containers?
A.
Our heavy-duty and durable bins are capable of holding and hauling a range of waste, including construction materials, yard waste, mattresses, appliances, furniture, e-waste, hot tubs, and general garbage. In an effort to implement sustainable practices and follow local regulations, we cannot accept hazardous materials, including flammable liquids, motor oil, gasoline, asbestos, and liquid paints. For an exhaustive list of prohibited items, get in touch with our team to learn more.
Delivering Roll Off Dumpster Rental Schenectady NY Residents, Contractors, and Businesses Use Year-Round
We partner with local businesses, organizations, and the Schenectady City School District to help keep our communities waste-free and looking their best. Whether you're on the hunt for long-term waste management solutions for your business or a single-use roll off dumpster rental Schenectady NY homeowners use to quickly clear out furniture or appliances, we're here to help. With the support of our experienced and friendly team, you no longer have to spend hours searching for the top roll off rental near Schenectady NY. Feel free to give the crew at Dump It, LLC a call at (518) 878-1957 or book a reliable and reasonably-priced container online today.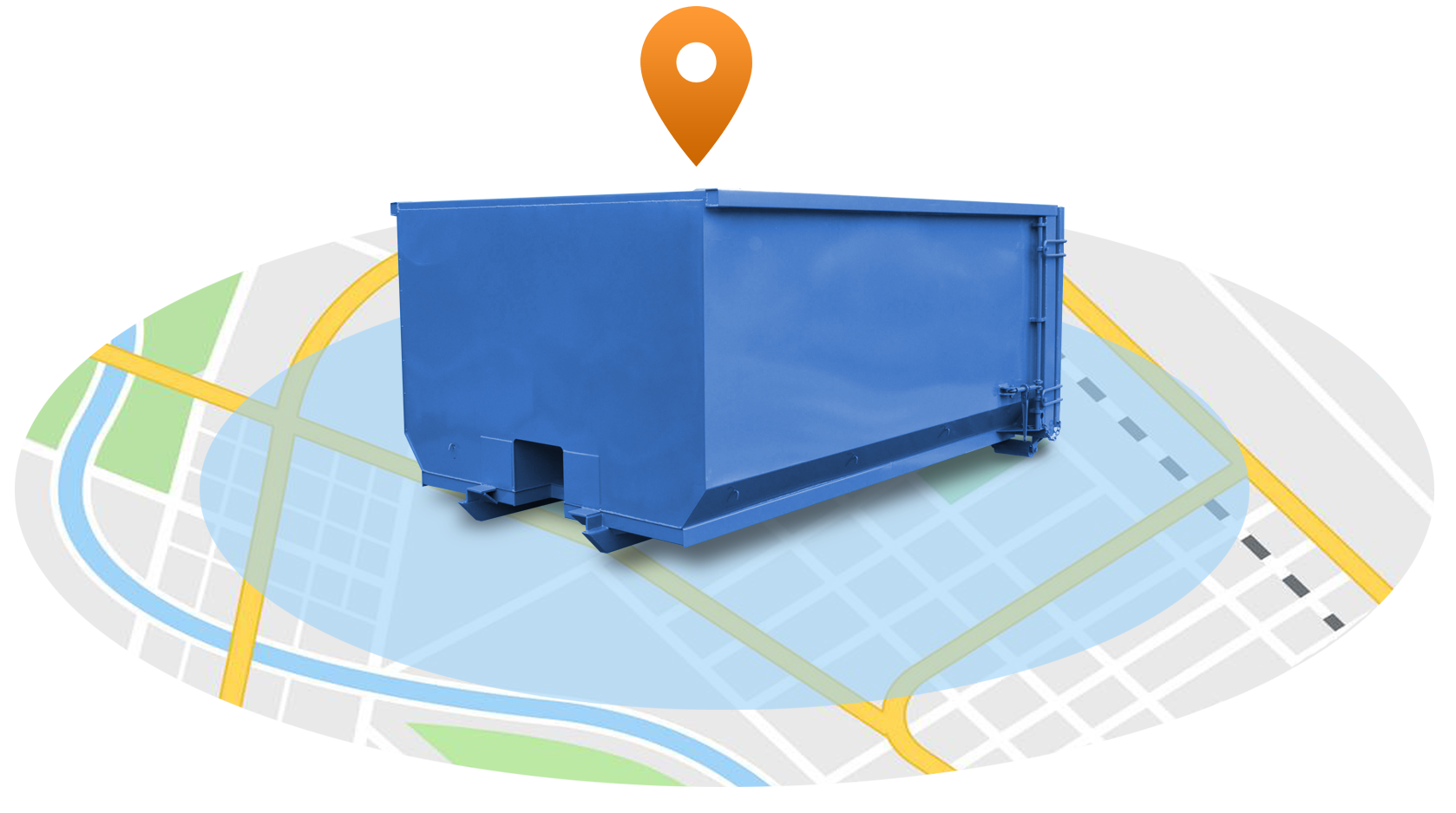 We're proud to offer the #1
roll off dumpster rental Menands NY
contractors, businesses, property managers, and homeowners trust to surrounding areas of Albany County. We service a range of areas including the 12189 and 12204 zip codes. We're happy to offer delivery to surrounding cities, including Albany, Colonie, Latham, Rensselaer,
Niskayuna
, Troy, and Schenectady. If you don't see your zip code or city listed, get in touch with us to see if arrangements can be made to deliver the roll off dumpster rentals Menands NY trusts today.
Service Area
The Celebrated Landmarks and History of Schenectady, NY
At Dump It LLC, we take pride in being more than just a reliable dumpster rental and junk removal service. We are also ardent advocates for the places we serve, like the vibrant city of Schenectady. Join us as we unearth the landmarks and green spaces that paint Schenectady's unique canvas.

Schenectady is home to the historic Proctors Theatre, an iconic destination for Broadway and community shows. For a taste of Schenectady's heritage, visit the Stockade Historic District, one of the oldest preserved neighborhoods in the United States.

For nature enthusiasts, Central Park in Schenectady is a green paradise. It boasts the beautiful Rose Garden, a delightful network of walking paths, and an alluring lake, perfect for a serene stroll or picnic. The Plotter Kill Preserve also offers stunning waterfalls and hiking trails for those seeking adventure.


Culinary Hotspots and Shopping Hubs in Schenectady, New York
Schenectady's culinary scene is a delight for the senses, and its local businesses add to the city's dynamic character. As part of the community at Dump It LLC, we are proud to spotlight these local stars.

A visit to the Ambition Coffee & Eatery, located in the historic district, offers a unique blend of cozy café charm and eclectic menu options. For an authentic Italian dining experience, try Ferrari's Ristorante, a beloved family-owned establishment serving up traditional dishes.

Schenectady also offers a variety of shopping experiences. The Open Door Bookstore is a local gem offering a wide range of books, unique gifts, and friendly service. The Mohawk Harbor, a mix of retail, residential, and entertainment facilities, brings a fresh and lively vibe to the city's waterfront.


Schenectady's Education and Community Connection
In Schenectady, the emphasis on education and community connection resonates deeply with us at Dump It LLC. The Schenectady City School District offers a wide range of programs, empowering students to reach their fullest potential.

Community engagement thrives in Schenectady, with events like the annual SummerNight downtown block party bringing residents together for music, food, and fun. The Schenectady Greenmarket is a testament to the city's commitment to local produce and goods, with vendors offering a variety of fresh foods and artisan crafts.

Schenectady is a city that beautifully marries history, natural beauty, culinary delights, education, and community spirit. As your partners at Dump It LLC, we are committed to keeping our beloved city clean and beautiful, one dumpster at a time. We invite you to explore, enjoy, and contribute to all that Schenectady has to offer, whether you're a resident or a visitor.